Reveal Hires Dr Srinivasan Mukundan as Medical Director
Reveal recruits leading physician from elite Harvard hospital
Cambridge MA, 30 September 2021 - Reveal Pharmaceuticals, an innovative company developing the first general purpose gadolinium-free MRI contrast agent, is delighted to announce that Srinivasan Mukundan Jr, MD PhD, has joined the company as Medical Director. Dr Mukundan, who previously held multiple leadership roles in Radiology at BrighamHealth / Harvard Medical School, will guide clinical development of Reveal's lead product RVP‑001.

Contrast agents are used to enhance 40 million MRI scans each year, granting insight into serious conditions such as cancer, multiple sclerosis, cardiac disease, Crohn's disease, and more. "Reveal is a game-changing opportunity to improve patient care and modernize MRI contrast agents" said Dr. Mukundan. "Reveal's first in class contrast agent is transformative: it uses manganese, which is essential for life; rather than gadolinium, which has known health risks and has been shown to accumulate in the brain and body of every patient using current MRI contrast agents. Gadolinium from MRIs also impacts the environment, with rising levels persisting in surface waters."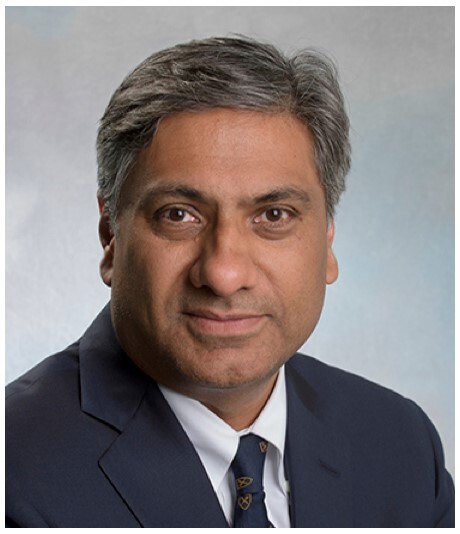 Dr Srinivasan Mukundan

Srini's distinguished career in medicine encompasses clinical, research, and academic leadership. Previously he was Chief of Magnetic Resonance Imaging (MRI), Chief of Neuroradiology, Chair of the Contrast Agent Safety Committee, and Director of MRI Innovation and Strategy within the Department of Radiology at Brigham and Women's Hospital / Harvard Medical School. In these roles Srini championed innovation and clinical translation: developing advanced techniques and clinical programs for imaging of brain tumors and of multiple sclerosis; introducing advanced imaging resources such as the first clinical 7T in New England and the second neonatal MRI scanner in the world; and leading the selection of new contrast agents. Srini led MRI operations across all BrighamHealth sites, overseeing over 100,000 MRIs per year.

Dr Mukundan said "The opportunity with Reveal is compelling – this is clearly the way that MRI will advance. Reveal has solved a very difficult scientific problem: this will benefit patients and have a global impact. I am excited to join this amazing team that is determined to make MRI better."

Reveal's CEO, Vera Hoffman said "Srini is a widely respected radiology thought leader whose experience is ideally matched to this opportunity. He has been working with Reveal on a consulting basis since 2020 – we are thrilled to have him as a full-time member of our team and delighted that he will be leading the clinical development of Reveal's first in class gadolinium-free MRI contrast agent."

About Reveal Pharmaceuticals
Reveal is transforming medical insight, improving human health, and positively impacting the environment. Over 40M contrast-enhanced magnetic resonance imaging (MRI) scans are performed each year. Current MRI contrast agents all cause accumulation of the heavy metal gadolinium in the brain and body of every patient, and drive rising levels of gadolinium in surface waters. Reveal's patented contrast agents use manganese, which is essential for life. Reveal's IND-ready lead product RVP-001 promises to directly replace current MRI contrast agents, benefiting patients and the planet.
The future of medical insight